WRITING WILD,
Forming A Creative Partnership With Nature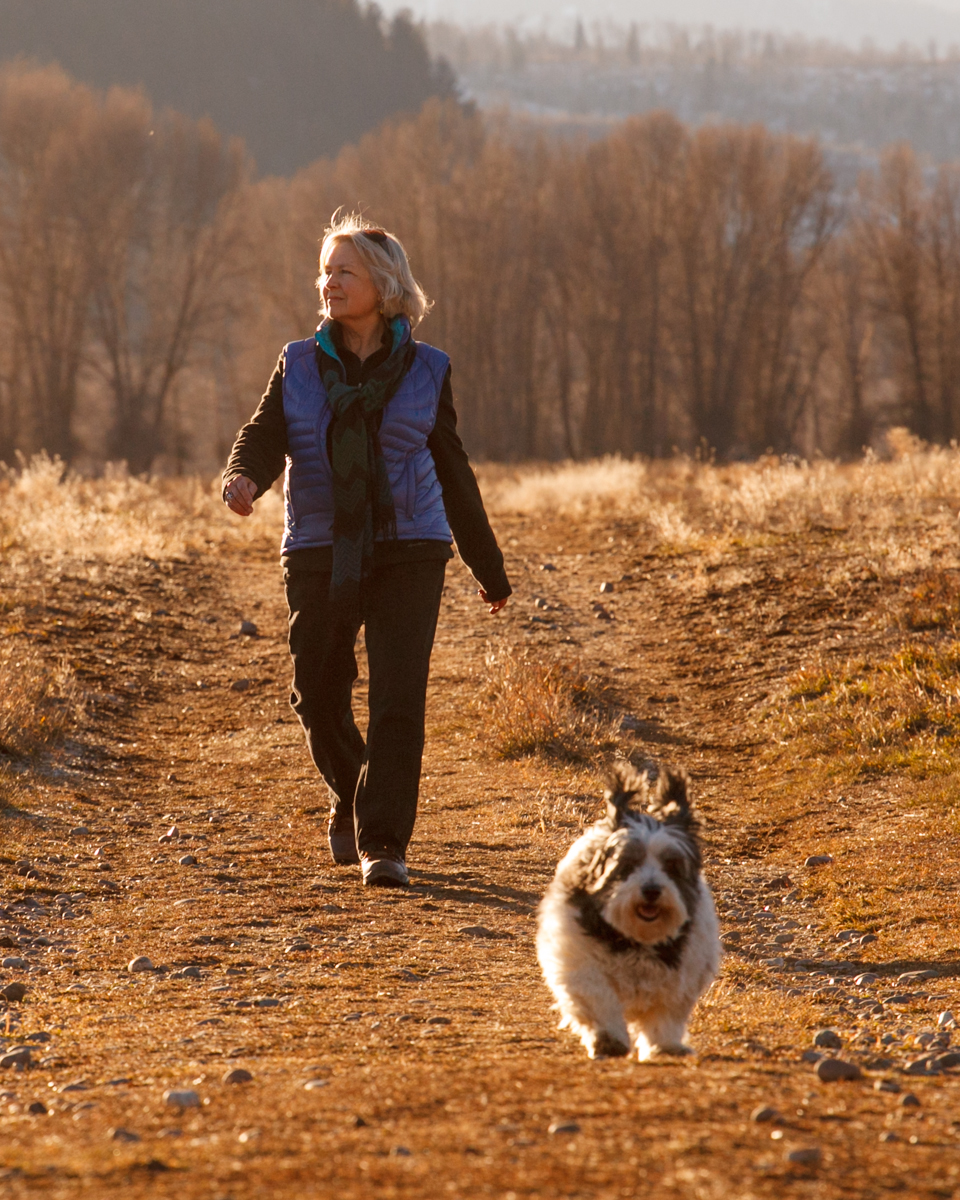 One summer day I hiked Josie's Ridge on Snow King Mountain. Large clouds moved across the sky and periodically put a lid over the sun. I paused to catch my breath from the upslope climb and gazed around the shadowy forest of tall, lanky pines. My glance caught on a fully rounded tree, leafless and apparently dead, standing upright with an abundance of sweeping limbs, making the tree stand out from others. At that moment, the sun broke through cloud cover and as I stood there, a dense, dew-beaded spider web, lacing the branches top to bottom, became abruptly illuminated.
My mind experienced a gracious leap. Skipping over the small steps of understanding, I knew suddenly that there was an interconnectedness between the earth's creative energy and my own personal creative energy.
Writing Wild was conceived right then. I wanted to understand more about this connectedness.
In time, I developed a simple three-step writing process of interacting with the natural world. Step one is naming what the senses bring. Step two is describing in detail one particular object. Step three is interacting with this deepened awareness, which encourages the rising of personal stories.

Writing Wild offers writers and journal keepers and others of us who wish to live more fully a pathway to a relationship with wildness, both within and without.